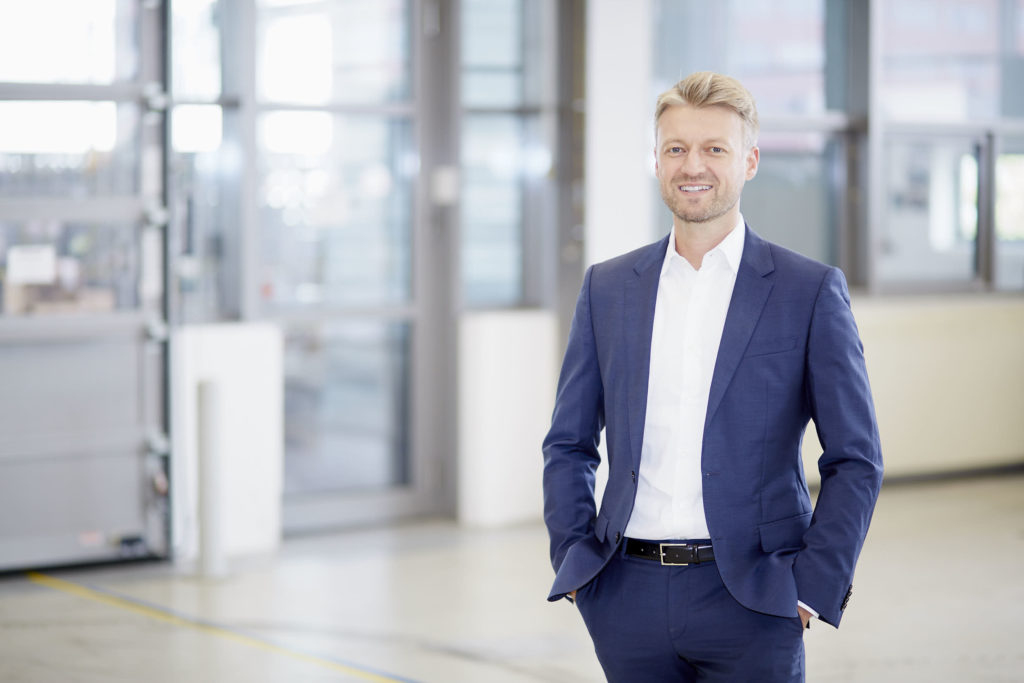 Florian Krauthoff has joined Beautech as Vice President Sales (Asia-Pacific). Having studied Chinese and worked in the Asian aviation market for 12 years, Florian is our first direct hire for Asia, expanding our company's footprint in this dynamic region.
Before joining Beautech, Florian held various positions at Lufthansa Technik, where he started his aviation career in the corporate graduate program. Based in China, Florian served as Assistant to the General Manager at Ameco Beijing, a Lufthansa-Air China MRO joint-venture.
He later took the position as Director Sales Asia, where he was responsible for promoting Lufthansa Technik's VIP & business jet services to Asian government, corporate and private jet clients.
Florian holds a Master of Laws (LL.M.) degree from Frankfurt School of Finance & Management and a Bachelor of Arts (B.A.) degree in Business Administration and Chinese Studies from University of Applied Sciences Bremen.
Welcome to the team, Florian!
Jeff A. Nickle has joined BeauTech Power Systems, LLC (BPS) in the role of Director Technical, bringing 25 years of aviation experience to support the BPS Technical Operations team. In his new role Mr. Nickle will manage the technical aspects of engine and aircraft leases as well as providing customer support and managing shop level maintenance.
Prior to joining BPS, Mr. Nickle held several positions within AerSale Inc., most recently serving in the role of Manager Technical Records.
Prior to AerSale Inc., Mr. Nickle worked as a Project Manager of Regional Engines for Willis Lease Finance Corporation where he managed the delivery and return of PW150A, CF34, RB211, CFM56 and AE3007 series engines. Mr. Nickle has also held positions as Manager Aircraft Records at Pinnacle Airlines and Director, Aircraft Records and Configuration at American Eagle.
Heather Halverson has joined BeauTech Power Systems, LLC (BPS) as its general counsel responsible for BPS legal and contractual matters supporting both the U.S. and German offices. Heather has significant legal experience in commercial aviation, corporate finance and general business. Prior to joining BPS, Heather was a shareholder with Fafinski Mark & Johnson, P.A. in the Transportation and Logistics practice group where she specialized in advising lessors, borrowers and airlines on financing, acquisitions/dispositions and leasing transactions. She has also served as in-house counsel for a regional home improvement retail organization.
Heather graduated cum laude from the University of Wisconsin-Stout and earned her juris doctorate from Hamline University School of Law in St. Paul, Minnesota.
BeauTech Power Systems (BPS) was recently named by Inc. Magazine as one of their most successful companies in America. The magazine tracks the top 5,000 fastest growing private companies based in the US and publishes an annual ranking. For this years' list the magazine reviewed private, independent companies based on revenue generated from 2015 through 2018. BPS cracked the top 20% and was ranked at #814!
Igor Tchounkovskii has joined BeauTech Power Systems, LLC (BPS) as Senior Financial Analyst, bringing 9 years of financial services experience to the team. In this role, he will be supporting the finance, accounting and reporting functions of the Company. Prior to joining BPS, Mr. Tchounkovskii was the Senior Corporate Underwriter at Umpqua Bank where he focused on underwriting complex corporate and commercial credits in the financial services and aviation industry. Igor graduated from the University of Texas at Arlington with a Bachelor of Business Administration in Finance. Currently, Igor is a Level II candidate in the Chartered Financial Analyst (CFA) Program.
BeauTech Power Systems team members will be attending the following conferences and trade shows in the coming weeks and months:
Sept 4-6     Regional Airline Association Convention – Nashville, United States
Sept 11-12     Aero-Engines Europe – Frankfurt, Germany
Sept 11-12     Reno Air Show – Reno, United States
Sept 23-25     ISTAT EMEA – Berlin, Germany
Oct 8-10     ERA Association General Assembly – Nice, France
Oct 15-17     MRO Europe – London, United Kingdom
Nov 4-5     CFM/GE Lessor Conference – Berlin Germany
Nov 4-6     Airline Economics Growth Frontiers – Hong Kong
Nov 13-14     ISTAT Latin America – Buenos Aires, Argentina
Josh Lewis, BeauTech's designated Golf Pro, had an historic shot last week at GEAM's 4th Annual Lone Star Heroes Classic. Josh's second hole of the tourney, #17 on Bear Creek West, was set up for 157 yards from the blue tees. Josh's shot cleared the front right bunker, bounced towards the right center of the green, and…rolled right into the cup!! A hole in one for Josh and certainly the first hole in one for team BeauTech!
Way to go Josh!!
Tobias Neumann has joined BeauTech Power Systems, LLC (BPS) as Director Technical (Europe), bringing more than 10 years of aviation experience to the team. Tobias will broaden the team at our Frankfurt office.
Prior to joining BPS, Tobias was working at Lufthansa Technik AERO Alzey within several departments. The last 8 years he was part of the Engine Leasing & Asset Management team, involved in all aspects of Engine Leases, Asset Purchases & Sales, Repair Management and engine part-outs.
Tobias holds a master degree in Automobile Technic as well as a degree in Business Administration & Economics from VWA Mainz
Welcome to the team Tobias!
BeauTech Power Systems was named as one of the 100 fastest-growing, privately-held businesses in the Dallas area, according to the SMU Cox School of Business's Caruth Institute for Entrepreneurship.  The winners of the Institute's annual Dallas 100
TM
collectively generated $3.3 billion in sales in 2017 with an annual growth rate of 87 percent from 2015 to 2017.
We are honored to be included as part of the Dallas 100TM  this year and are excited about our prospects for future years.