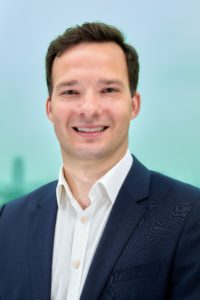 Ivo Schindler has joined Beautech as Vice President Sales Asia Pacific. With a degree in Aeronautical Engineering and a MBA, Mr. Schindler has more than 17 years in the aviation industry, eight of which were spend in Asia. Together with Florian Krauthoff, he will be based in our newly established Singapore office. 
Mr. Schindler holds a Master of Laws (LL.M.) degree from Frankfurt School of Finance & Management and a Bachelor of Arts (B.A.) degree in Business Administration and Chinese Studies from University of Applied Sciences Bremen.
Welcome to the team, Ivo!