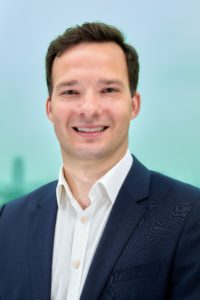 Ivo Schindler has joined Beautech as Vice President Sales Asia Pacific. With a degree in Aeronautical Engineering and an MBA, Ivo has more than 17 years of experience in the aviation industry, eight of which were spent in Asia. Together with Florian Krauthoff, he will be based in our newly established Singapore office.
Before joining Beautech, Ivo held various management positions at Lufthansa Technik in the sales departments for Component Services and Line Maintenance / Engineering. Ivo started his career in aviation at Airbus, where he worked as an engineer on the A330 and A380 development programs.
Welcome to the team, Ivo!